What is data center networking?
Reliable and high-performing data center networking enables organizations to provision new services faster, leverage automation and orchestration to reduce the cost of ownership, empower development teams, and better secure assets through enterprise segmentation. Modern data center networks must be automated to provide business with the agile services they need.
How do I get started?
Data center networks have evolved to consist of both logical and physical networks. Simplifying data center operations through automation introduces new concepts as well as challenges to maintaining security and reliability. WWT can help you assess your current environment, then design, build, install and operate the optimal data center networking solution to meet your short and long-term business goals.
Evaluate
Evaluate and learn about the different technologies that make up today's modern data centers, software-defined networking (SDN) solutions, and automation tools and platforms.
Data Center Networking
Cisco ACI Multisite Lab 1 - Dual site APIC Setup, Best Practices Lab and Tutorial
Cisco's ACI Anywhere vision is to allow a single security and connectivity policy with a single pane of glass to manage all multicloud environments. The key to ACI Anywhere is the ACI Multi-Site Orchestrator (MSO), which allows the administrator to create consistent security and connectivity policies across multiple physical, virtual, and cloud-based sites. Please note that these four ACI Multisite lab modules are 301 level and our 101 and 201 ACI training labs should be completed before attempting these labs. Basic ACI concepts, labs, and tutorials are explained in detail in our ACI 101 and 202 level training labs. In addition, we also recommend reading our articles on ACI and multi-pod and multisite fundamentals before doing the labs for a thorough learning experience. Please go to the resources to see our recommended ACI syllabus to become an ACI expert.
Advanced Configuration Lab
Design
Proper underlay (physical network) and overlay (logical network) design is crucial to achieving the desired simplicity of modern data center networks. You can only achieve data security and constant policy by taking a holistic approach that removes traditional data center workgroup silos. WWT can help you plan and design an automated, secure and streamlined data center.
Implement
Because data centers house the crown jewels of any business, they must be properly planned and implemented to mitigate risk. We have the experience and expertise to help you every step of the way.
Operate
The work doesn't stop once a data center is up and running. There are still Day 2 operational tasks, monitoring tools and additional features to implement. WWT can help you make the most of your hardware and software investment. Post-deployment is also a great time to continue learning about new automation tools and skills.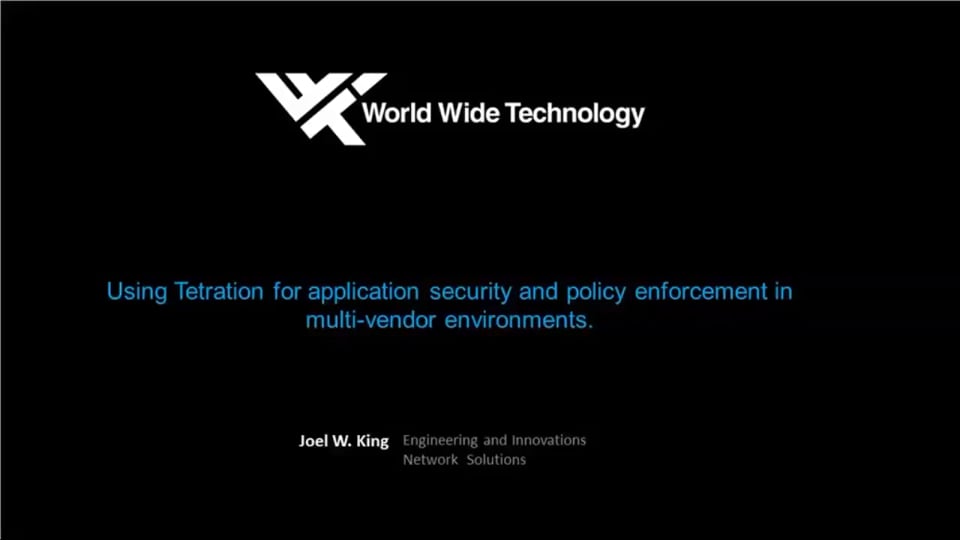 Get started today
Don't see what you're looking for or want to learn more? Reach out to us to get started.