About APC & WWT
WWT is an authorized Elite Data Center partner collaborating with APC by Schneider Electric (APC) on providing power and data center infrastructure solutions for our customers around the world. WWT has been an APC Data Elite Partner since 2008. This designation recognizes partners who demonstrate a high level of expertise and commitment surrounding the APC product portfolio. As an Elite Partner, WWT is certified to provide our customers with APC's complete line of critical power and cooling solutions with an emphasis on high availability and energy efficiency. With the increasing global demand on connectivity and the role technology plays in our everyday life, there is very little tolerance for system failures, slow networks or downtime.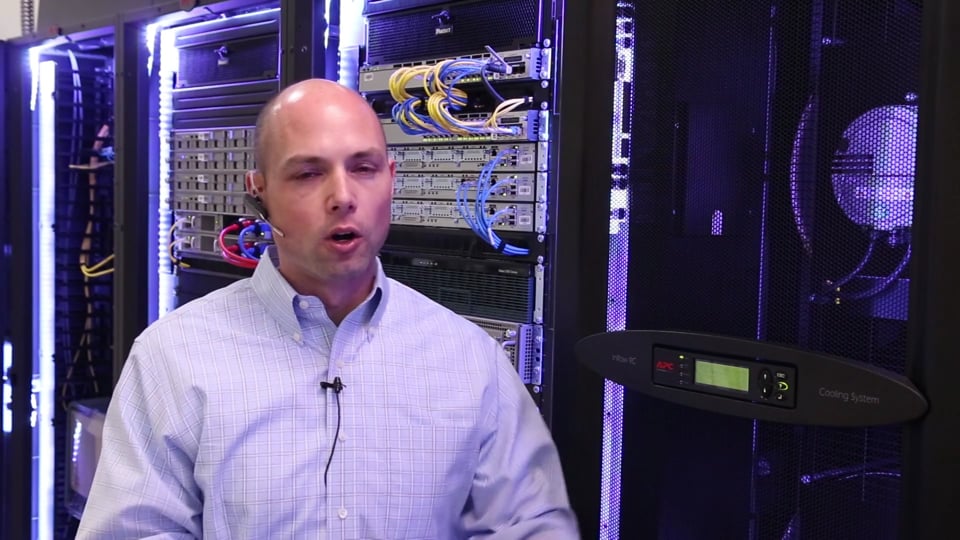 Video
ESG
APC InRow Cooling Demonstration
In this eight-minute video, Technical Solutions Architect Mike Parham discusses APC's InRow cooling benefits, specifically the InRow RP/RC Chilled water solution installed in WWT's Advanced Technology Center.
Edge Computing Solutions
Edge Computing Solutions including power, cooling, and remote management
Micro Data Center Solutions
Micro Data Center Solutions for all major OEMs such as Cisco, Dell, Nutanix, HPE, Scale, Stormagic, Lenovo, IBM, Microsoft, Aveva, and more
Modular Data Center Designs
Modular Data Center Designs ranging from single rack, to tactical edge, commercial, and data hall applications
Remote Managed and Onsite Services
Remote Managed and Onsite Services with centralized NOCs and over 1,000 NAM Field Engineers
Start your journey today
Reach out to learn more about our APC capabilities, speak with an expert or take advantage of what we have in our labs.